Gentleman's Wardrobe is a real by-the-meter service, allowing Customers to order Fratelli Tallia di Delfino fabrics online, even in small quantities, by choosing directly from our exclusive bunches.
The service is active 24 hours a day and guarantees fast delivery in a wide range of fabrics. We pay special attention to the assistance we provide, to the speed and punctuality of our deliveries in order to meet all the needs of our customers.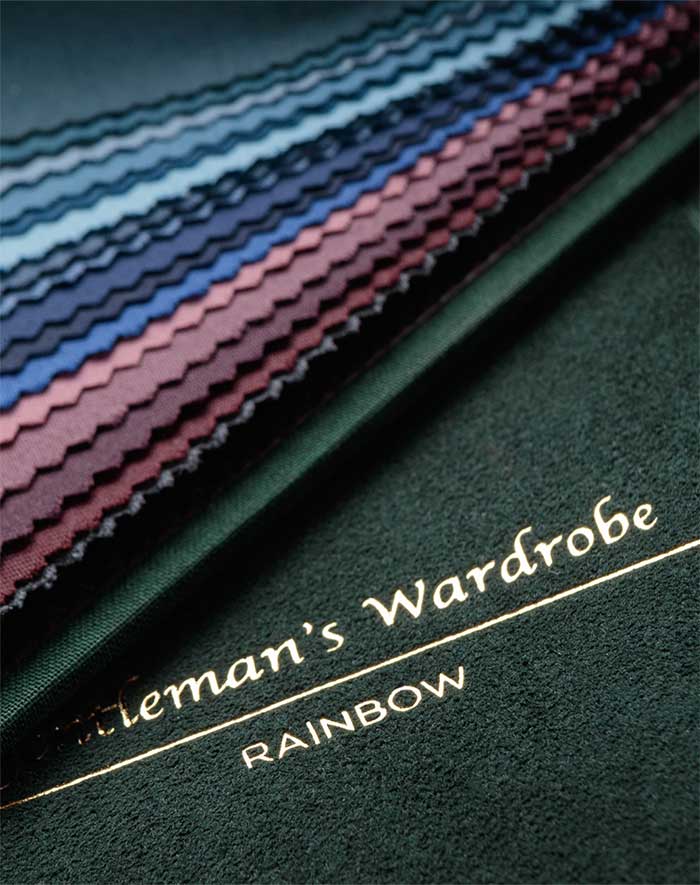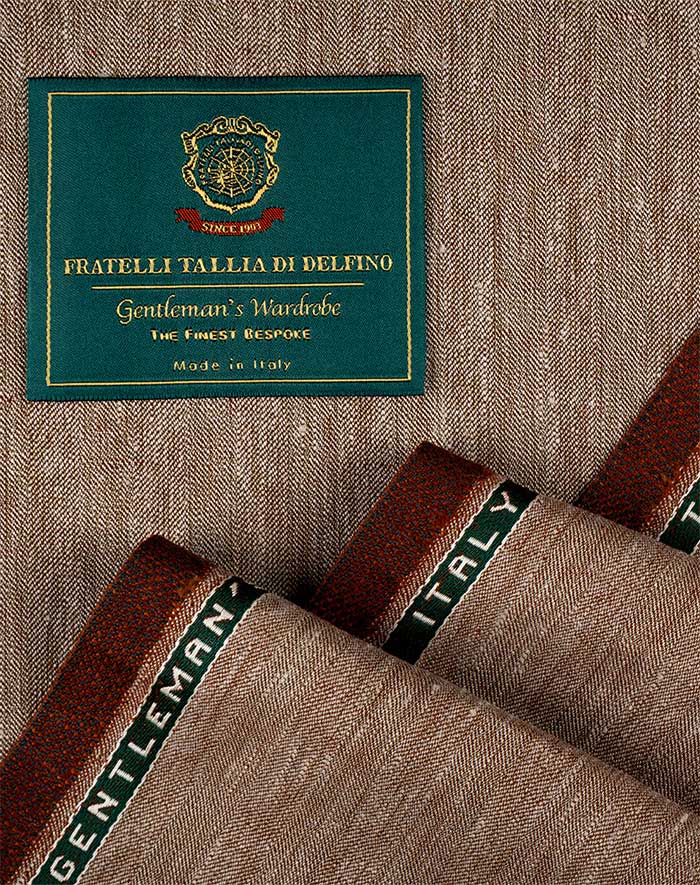 Gentleman's Wardrobe is a world of creativity and skill, a world in which luxury is the highest goal.
Here passion, deep knowledge of textiles, craftsmanship and technology come together in every single detail, from the choice of the best raw materials right up to the realization of the finest collections for bespoke tailoring.
The "Lino d'Italia Selection" bunch caters for hot climate tailoring, combining creativity and know-how. This collection features 100% Italian linen, unique in its kind and superior in quality.
Resulting from a special collaboration with Linificio e Canapificio Nazionale, this bunch is a real ambassador of the best Made in Italy. An exceptional selection of exclusive raw materials combined with Tallia di Delfino's expertise.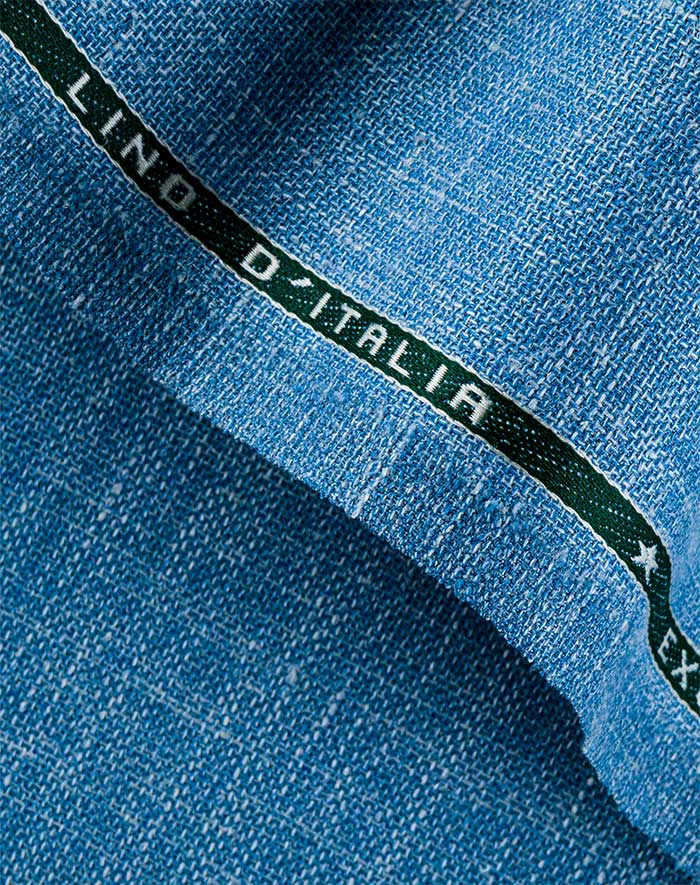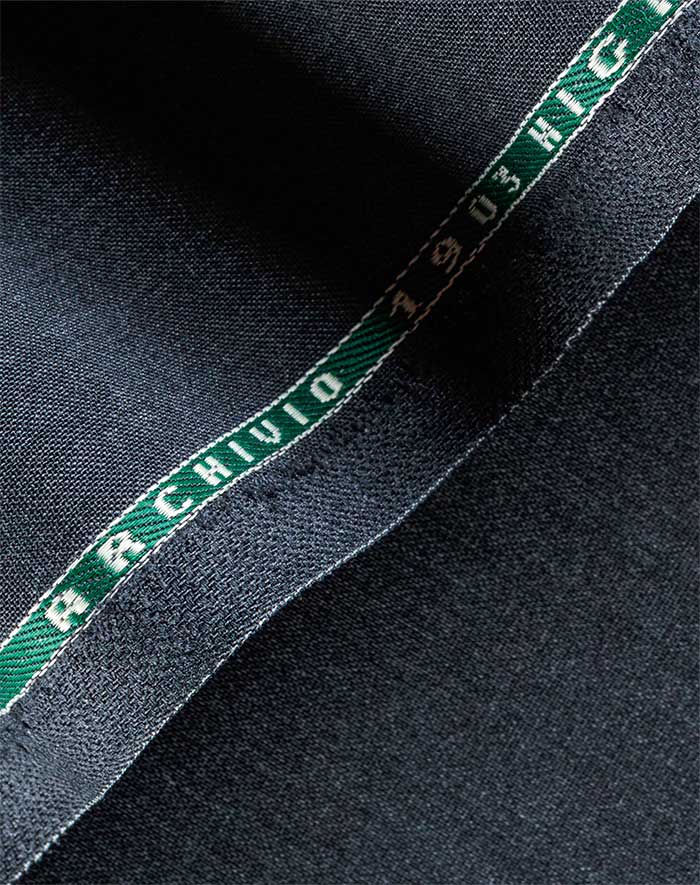 The "Archivio 1903" bunch is inspired by some of the most iconic fabrics in Tallia di Delfino's heritage, a contemporary take on our past collections.
Classic, vintage-inspired designs take new life when combined with a modern, versatile, and extremely comfortable cloth that is the ideal companion for today's fast-paced lifestyle.
ARE YOU READY FOR SOMETHING NEW?
An innovative way to view and order our stock-supported collections, directly from your own smartphone: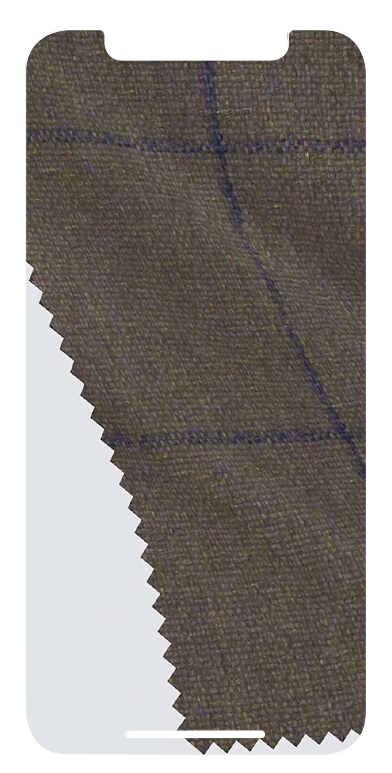 REAL-TIME FABRICS VISUALIZATION AND AVAILABILTY
FABRIC SIMULATION TO HELP YOU MAKE THE BEST CHOICE
3D VIEW FOR GARMENT RENDERING